Acquisition Will Bring Management, Monitoring and Optimization for Storage, Compute and Data Together with Fully Managed Application Services to Provide Customers a Platform for Cloud Applications from the Datacenter to the Public Cloud
NetApp has signed a definitive agreement to acquire Instaclustr, a leading platform provider of fully managed open-source database, pipeline and workflow applications delivered as a service. The acquisition is subject to customary closing conditions.
Modern cloud applications rely on a growing set of foundational services including multiple open-source databases, data pipelines, and workflow solutions. Efficiently managing the growing complexity and operational requirements of these applications and services adds new challenges for already overstretched infrastructure, database and operations teams, increasing application integration and delivery costs, slowing application delivery and limiting application innovation.
"NetApp has long been a leader in solutions enabling customers to run applications," said George Kurian, CEO at NetApp. "The acquisition of Instaclustr will combine NetApp's established leadership in continuous storage and compute optimization with Instaclustr's fully-managed database and data pipeline services to give customers a Cloud Operations platform that provides the best and most optimized foundation for their applications in the public clouds and on premises."
The acquisition of Instaclustr builds on a series of strategic acquisitions made by NetApp to deliver a leading best-of-suite platform for CloudOps. NetApp's strategic acquisitions including Spot, CloudCheckr, Data Mechanics, Fylamynt and now Instaclustr have made Spot by NetApp a compelling platform for applications on one cloud and across multiple clouds–continuous optimization, automation, monitoring, and security combined with expertise deploying and operating open-source applications, all delivered as a service, on public and private clouds to give customers more cloud with less cost and less time.
"Data management technology platforms are an increasingly essential priority for today's modern enterprise as companies look for new ways to accelerate application development for competitive advantage. Instaclustr delivers fully managed open-source solutions that give companies increased productivity and reduced cost," said Peter Lilley, CEO and Co-founder at Instaclustr. "Instaclustr's growth has been driven by the fact that companies want to leverage open-source databases, pipelines, and workflow applications without overwhelming themselves with the complexity and cost of managing and operating them. We are excited for organizations building applications for their multi-cloud and hybrid cloud reality to benefit directly from Instaclustr's data PaaS solutions along with NetApp and Spot by NetApp's infrastructure solutions, while minimizing operations burdens."
"As companies race to modernize and digitally transform in the cloud, they must implement solutions that enable them to focus more on building and releasing cutting-edge applications at speed, spending less on infrastructure management and operations," said Anthony Lye, Executive Vice President and General Manager, Public Cloud Services at NetApp. "Instaclustr does just that and will be a significant addition to our Spot by NetApp portfolio, solving common challenges of cloud complexity, cost overruns, single vendor lock-in, and customers' lack of internal technical resources. The acquisition marks a critical advancement in our strategy to run application driven platforms and infrastructures."
"From a technology and product perspective, NetApp's powerful infrastructure solutions pair perfectly with Instaclustr's data-layer-as-a-service solutions and services," said Ben Bromhead, CTO and Co-founder at Instaclustr. "For enterprise customers operating applications in the public cloud or on-prem, NetApp and Instaclustr's combined platform will offer an unparalleled solution for overcoming cloud complexities while eliminating vendor lock-in risks and the high costs of building and maintaining that same expertise internally."
Interview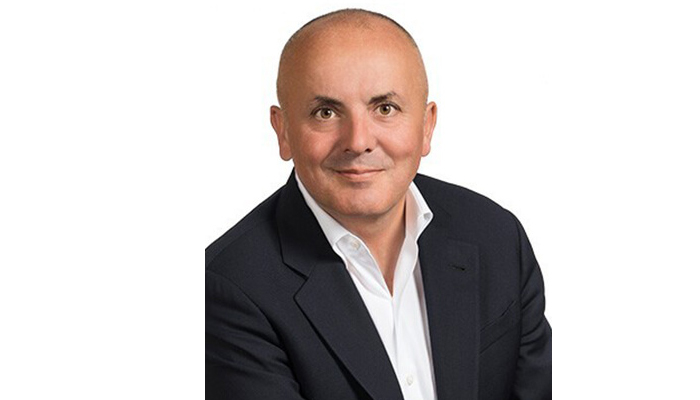 Anthony Lye, Executive Vice President and General Manager, Public Cloud Services at NetApp.
What is going to be the impact in the region?
Instaclustr offers value proposition for customers in the region that can be summarized by five key principles:
1. Pure open source: The Instaclustr platform enables customers automatically to deploy pure upstream versions of the leading open-source technologies. This benefits customers by avoiding lock-in by specific technology providers such as DataStax (Cassandra) and Confluent (Kafka). This also allows customers to run Instaclustr in any cloud (or on-prem), avoiding downstream extensions that create lock-in.
2. A comprehensive platform of multiple offerings: The Instaclustr platform fully automates the deployment and ongoing management of multiple leading open-source technologies (e.g., Cassandra, Kafka, Spark, Elastic) and has a well thought out roadmap to extend these capabilities, Instaclustr provides complete platform solutions removing the expense of platform integrations.
3. Lower TCO, consistent on multiple clouds: Instaclustr's fully managed platform allows customers to eliminate expensive internal IT teams, infrastructure decisions and integration costs. Instaclustr scales its platform across multiple clouds and on premises at a lower TCO.
4. World class support and services: Instaclustr has deep expertise within its support capabilities enabling customers to quickly and efficiently migrate existing applications, deploy new and optimize costly infrastructures increasing speed to value.
5. Deep open-source expertise and upstream contributions: Instaclustr has extensive opensource expertise in its development teams ensuring application reliability and continuous innovation.
NetApp's vision for Cloud Operations extends from infrastructure to applications. Our current portfolio provides unique and leading solutions for multi-cloud infrastructure automation and optimization through our Spot by NetApp portfolio. Recent acquisitions are being combined into our Spot portfolio to offer customers a single, integrated best of suite solution, in contrast to today's un-integrated best of breed patchworks. Acquiring Instaclustr will expand this growing CloudOps suite in three important ways:
First, Instaclustr connects NetApp's infrastructure optimization solutions to applications.
Second, Instaclustr moves NetApp's CloudOps value proposition "up the stack" to deliver platform as a service (PaaS).
Third, it makes our portfolio relevant and strategic to customers earlier in their decision cycle.
The combination of these advantages by Instaclustr and NetApp will be a benefit for NetApp customers in the region.
Because the Instaclustr platforms spans from the private cloud to the public cloud, customers will be able to bring their open-source platforms to Instaclustr's platform as a service, enabling every application to easily and immediately benefit from best-in-class optimization, automation and operations expertise provided by NetApp's expanded cloud portfolio.
This acquisition strengthens NetApp's presence in the region.
What would be the competitive advantage against Dell, HPE, IBM, etc.
This acquisition supports the shift in the market that NetApp saw and built to take advantage of – the organizational transformation from IT Operations to Cloud Operations that is moving the conversation from one led by infrastructure requirements to one led by application needs, a business based on Platform as a Service.
With this new platform service combined with the entire NetApp portfolio in cloud and on-premises, NetApp will be able to offer a full application stack for deploying and operating cloud applications–compute and storage automation and optimization plus infrastructure combined with open-source data and workflow applications delivered as a service, enabling customers to take advantage of more cloud at less cost and less complexity. Our solutions allow customers to focus on what makes them successful–delivering impactful applications that drive competitive advantage.
---
Read More News: https://enterpriseitworldmea.com/ I Watch CIOtv: https://ciotv.live/ I Read IT Partner News: https://www.smechannels.com/