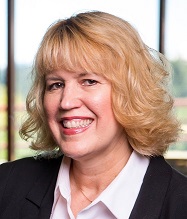 Adoption of asynchronous work processes supporting contributions from workforces across the globe will be necessary in order to increase productivity. New, more effective ways to collaborate, especially across multiple time zones, will drive innovation in 2023. This will mean rethinking companies' approach to asynchronous collaboration including tooling and policies to better support it. In order to succeed, complexity must be supplanted by simplicity and automation will become even more necessary.
The global pinch on energy supply will cause organizations to rethink their IT infrastructure models with more consideration given to power consumption and carbon footprint. Organizations are being told to be more efficient with power consumption, and it's not just a sustainability issue. While reducing carbon footprint and going green is commendable and an increased point of consideration for potential customers, companies are feeling the impact of oversized power consumption against their bottom line when it comes to cloud usage. The cloud is built for speed and performance, not for economy when it comes to cost and power, leaving companies to consider how tasks they're currently pushing to cloud might be handled elsewhere more efficiently and economically.
Seismic shifts to social media as we know it will have a significant impact well beyond those platforms. 2022 has been a rollercoaster of a year for social media platforms, and some of the trends we're seeing are not likely to reverse direction. This will have a trickle-down effect on multiple organizations. First, many organizations rely on data purchased from social media companies to tune their own targeting algorithms; targeting that will become less refined as social media data sets become outdated and less curated. Second, the data sets are often the basis to train AI and ML tools; as data sets become outdated, I expect AI and ML that rely on it to become much less effective.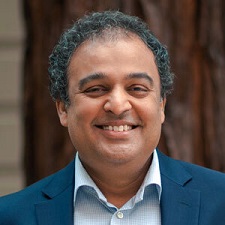 Customer service will matter more than ever, as enterprises navigate the complexity of managing multiple technology transitions (cloud adoption, digital transformation)
Edge will start to become real in terms of deployments, with simplified management becoming key.
We will have the first set of public cloud security breaches, with a combination of insider threats as well as user error because of complexity of data management
Twitter will dramatically reduce its cloud spend and bring more production in house, setting a trend for other large technology companies.
Vendor M&A will accelerate, with companies without a solid book of business more vulnerable to lower valuations and attractive acquisition targets. Cost management will be a driver for many, but companies that truly solve meaningful customer problems will thrive.
CIOs will re-examine their public cloud spend commitments and look for ROI.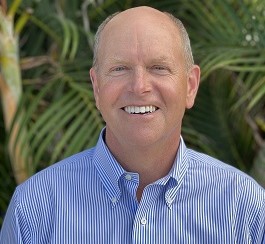 Cloud economics are dramatically changing – which is in turn driving new decision making around applications and infrastructure.
As businesses are facing new pressures around IT spending, many are realizing that they can't move their applications as fast or as cost-effectively as they originally thought to the cloud. It takes a lot of valuable time and top talent to redo applications that are already running on-prem in the cloud. What won't change in the years to come is that getting to the cloud is strategically important. But businesses will increasingly become more strategic about which workloads belong in the cloud and which belong in private cloud environments, and will prioritize solutions that offer multicloud portability across all environments.
Sustainability will become a driving factor in IT investments across the globe
We're seeing a fundamental shift in IT purchasing decisions in Europe place a greater emphasis on how technology will lower energy costs and will enable the achievement of sustainability mandates. We are already seeing sustainability jump to the forefront as a buying criteria in Europe and expect to see this advance across the globe following the COP27 meeting.
Consolidation of developer environments will take hold
The reason for consolidation of developer environments is operations optimization. Customers would like the ability to run development environments where they make the most sense for the business while having the flexibility to pivot and move without fear of lock-in to a single infrastructure provider. As Kubernetes and the underlying infrastructure has standardized, so too will the upper layers of the stack leading to significant optimization and seamless operations and upgrades.
Untethered edge operating models will become more prevalent
In today's world, it's become expected that applications have to run all the time. Whether they're connected or not means that the edge, by definition, will have to have an untethered operating model that's not supported by closed out models. IT organizations that valued server-based infrastructure to easily scale up and support mixed workloads will quickly find out that the same software-defined approach suits the edge by scaling down easily, by operating while connected or unconnected to a central cloud, and by introducing a fleet management approach that spans from the edge to the data center to the public cloud with consistent cloud management.